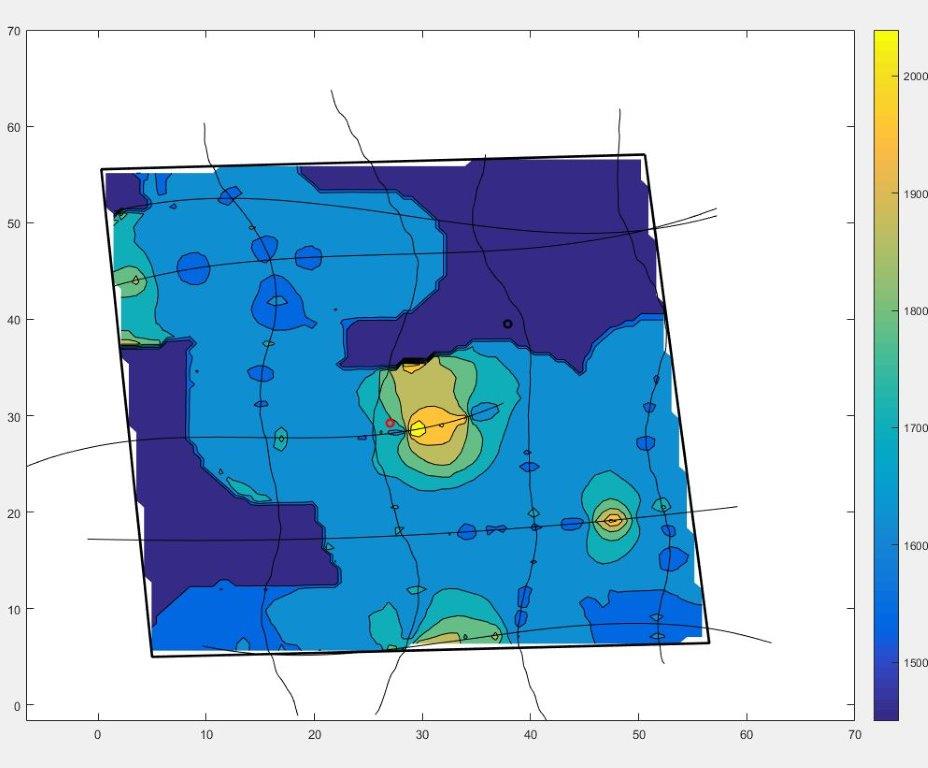 Magnetic methods only apply to ferromagnetic objects and burial depth is not determined.
Two acoustic methods have been designed by MAREE :
One imagery method, easy to apply and delivering quickly the result,
One inversion method, separating efficiently insulated scatterers from strata reflection, allowing detection and localization of buried objects (UXO or cable)
Imaging Method :

An image processing algorithm, based on a fast pseudo synthetical aperture method, is applied to acoustic data on a horizontal array and reveals scatterers pixels.
Augmented geoacoustical inversion :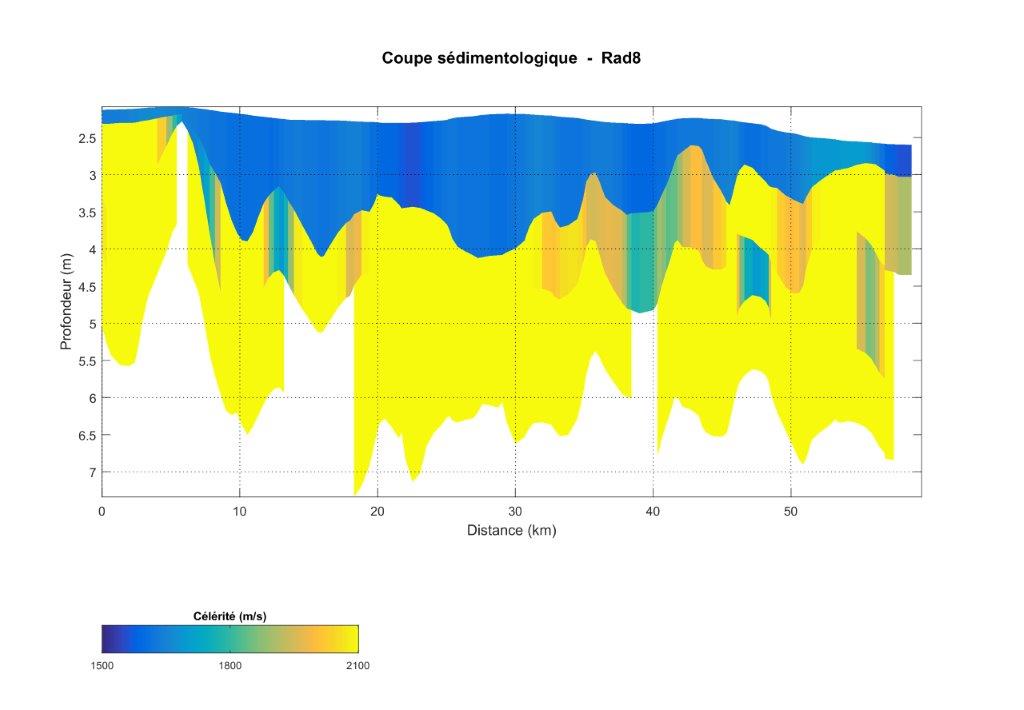 A SCAMPI based geoacousical inversion reveals the stratification of the sub-seafloor. Then, an additional processing is applied to handle with scattering phenomena to detect and localize buried objects.
Advantages :
Allow to detect all kind of object, including non ferromagnetic objets
Complementarity with magneic methods,
Suited to the following step of classification
For more information : contact us